Need to repair your Iphone?
With Fixify, your iPhone is in the best hands. Our technical team is expert in repairing any model of iPhone: change the battery, repair the screen or fix the camera, we'll make your iPhone as good as new.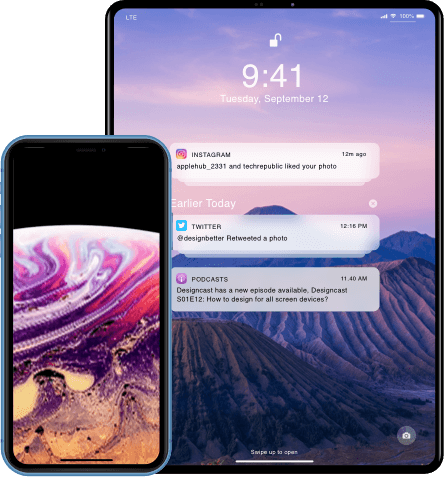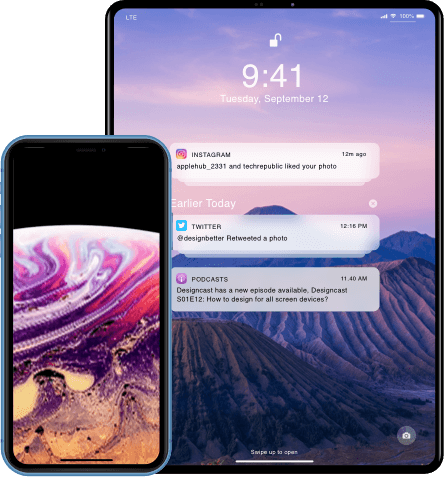 Repairing your Xiaomi has never been so easy. 4 simple steps and you are done!
First step
Book it online
Choose the device you want to fix and the service that best suits you. Book your time we can pick it up and you can relax.
Second step
Pickup location
Let us know what your postal code is so we can tell you what services are available on your location.
Third step
Fixifying
Your device will be fixed by our team of industry certified technicians, we'll leave it nice and ready.
Fourth step
Get it back
The moment you were waiting for has arrived, recover your device, with no matter of the service you have chosen. Like new and that simple.
Now choose the way you want to pay
Online payment via platform or payment on delivery.

1-year warranty
If something about the repair is not right, don't worry, it's on us.
What we can repair
Don't worry even for a second, track your device at all times.
Remember that with Fixify we are not leaving you behind at any moment. With our tracking device service you are going to be able to know where your phone is at all times and what is happening. This way, we are ensuring peace of mind and we are keeping you informed.
Your privacy and security are really important.
For us your privacy and security are really important, and that's why we ask you to take a minute and follow the next steps:
1
Remove your SIM card and your SD memory card from your phone and keep them in a safe place.
2
Pack your phone in a box or a bubble wrap bag for the shipment.
3
To be more safe, you can write your name and phone number on the box.
4
Have it ready for when the messanger comes to pick up your device.
Here is the word on the streets
Patricia Ramirez
Barcelona
Excellent service, super fast. I was delighted. 100% fast, efficient and very friendly. Thank you very much for the service. A real pleasure.
Very good service, very good attention and quality. I have repaired my Google Pixel 3 and I am very happy. It looks brand new.
They repaired my mobile phone with no trouble. Very efficient service.
Excellent and fast service, Mark's attention is unbeatable. They changed the battery and the USB-C connector without any problem. Whenever I need to repair a phone I will count on them.
La Vapotienda S.L.
Barcelona
Whenever a phone or mobile screen breaks, I turn to them. Very fast and impeccable service! And the treatment is unbeatable !!! They are the best!!! I recommend it to everyone!
Excellent phone repair service, I have changed the screen and the charging port of my iPhone, super fast service and the price is not bad at all.
Darío Naranjo jiménez
Barcelona
Good, reliable and very fast service.
Cristina Fernández
Valencia
Good service. Efficient and quick.